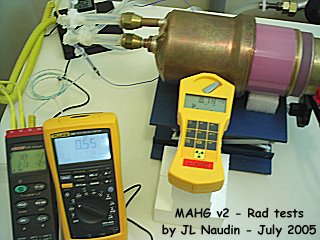 Free Energy from Atomic Hydrogen
Radiations measurement on the MAHG v2.0
Created on July 8, 2005 - Updated on July 8, 2005
---
The purpose of this test is to check if some eventual radiations are emitted outside the reactor. The radiations emissions are logged in real time with a radiations counter placed close to the main reaction chamber of the MAHG. I have used a Gamma-Scout® handheld radiations detector.The Gamma-Scout® reliably measures alpha, beta, gamma and X-radiations, it is the latest development in handheld Geiger counters, designed specifically for homeland security.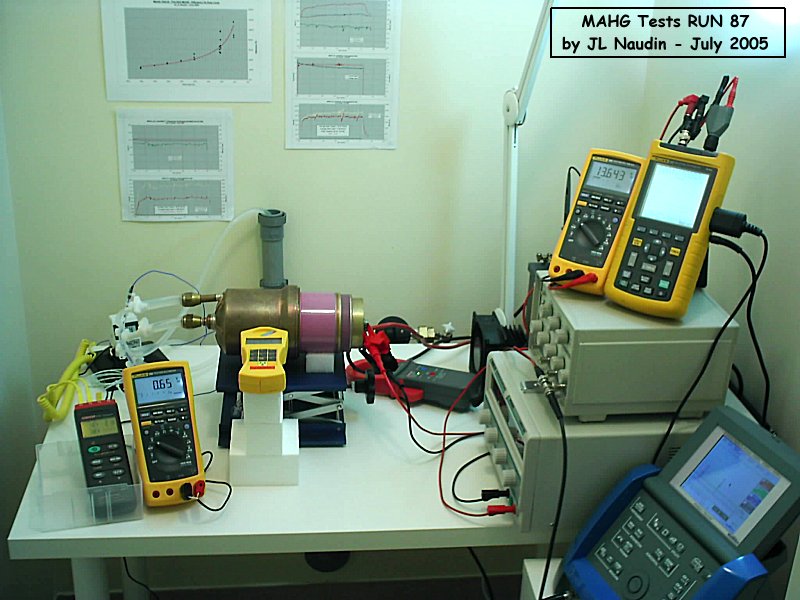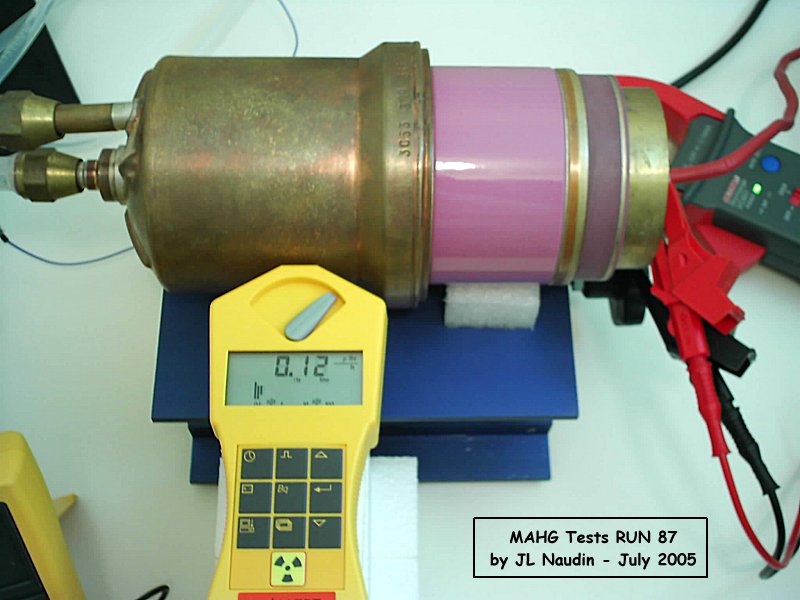 The radiations counter is placed close to the main chamber of the MAHG V2.0 during the test RUN #87
Radiation Type
Alpha, Beta, Gamma, and X-radiation
Detector
Halogen filled Geiger - Müller detector (LND712) with mica end-window
End window density 1.5 - 2 mg/cm2
Stainless-steel housing (.012" wall thickness)
Measuring length 38.1 mm, measuring dia. 9.1 mm
Zero rate <10 pulses per min w/ 3 mm Al and 50 mm Pb screening
Operating Range
0.05 µSv/h - 80.00 µSv/h, 0-50,000 cpm (digital)
0.05 µSv/h - 10.00 mSv/hr (analog)
Sensitivity

1000 cpm/mR/hr or 108 pulses referenced to Cobalt-60 radiation of 1 µSv/h ambient
Alpha - from 4.0 MeV
Beta - from 0.2 MeV
Gamma - from 0.02 MeV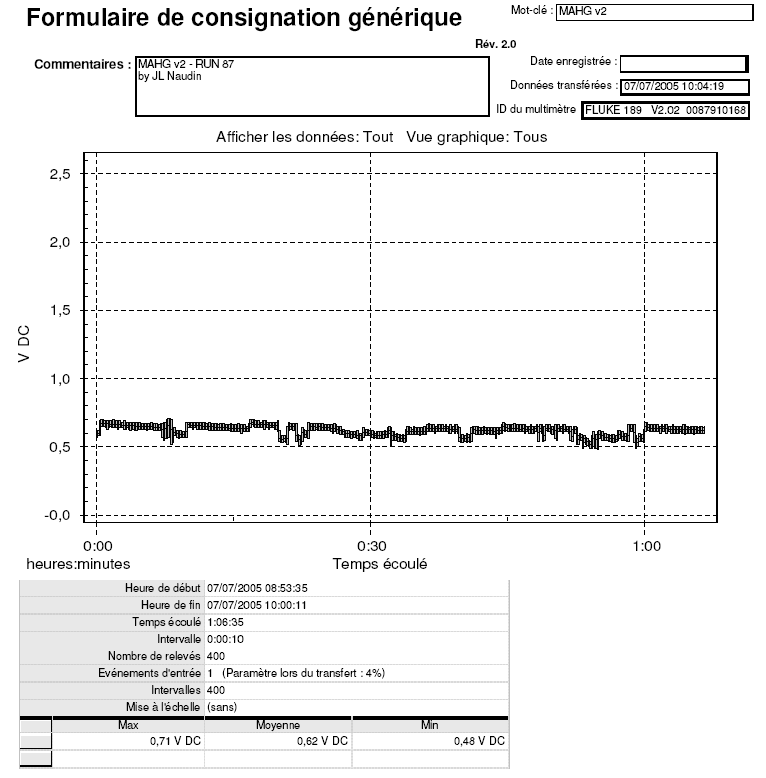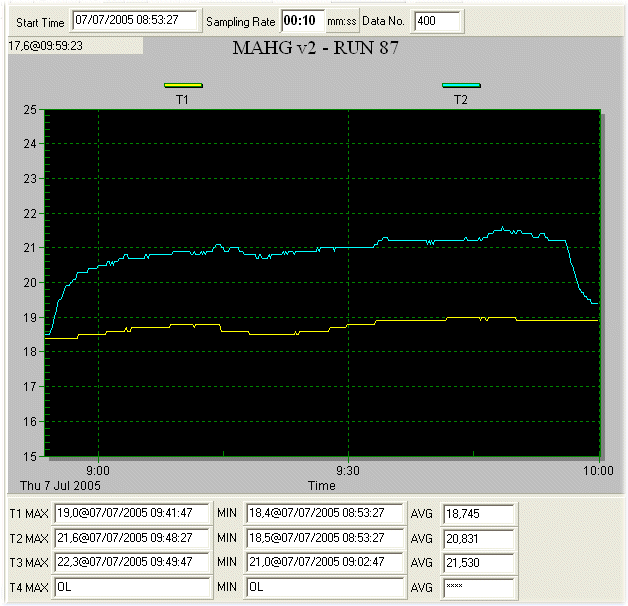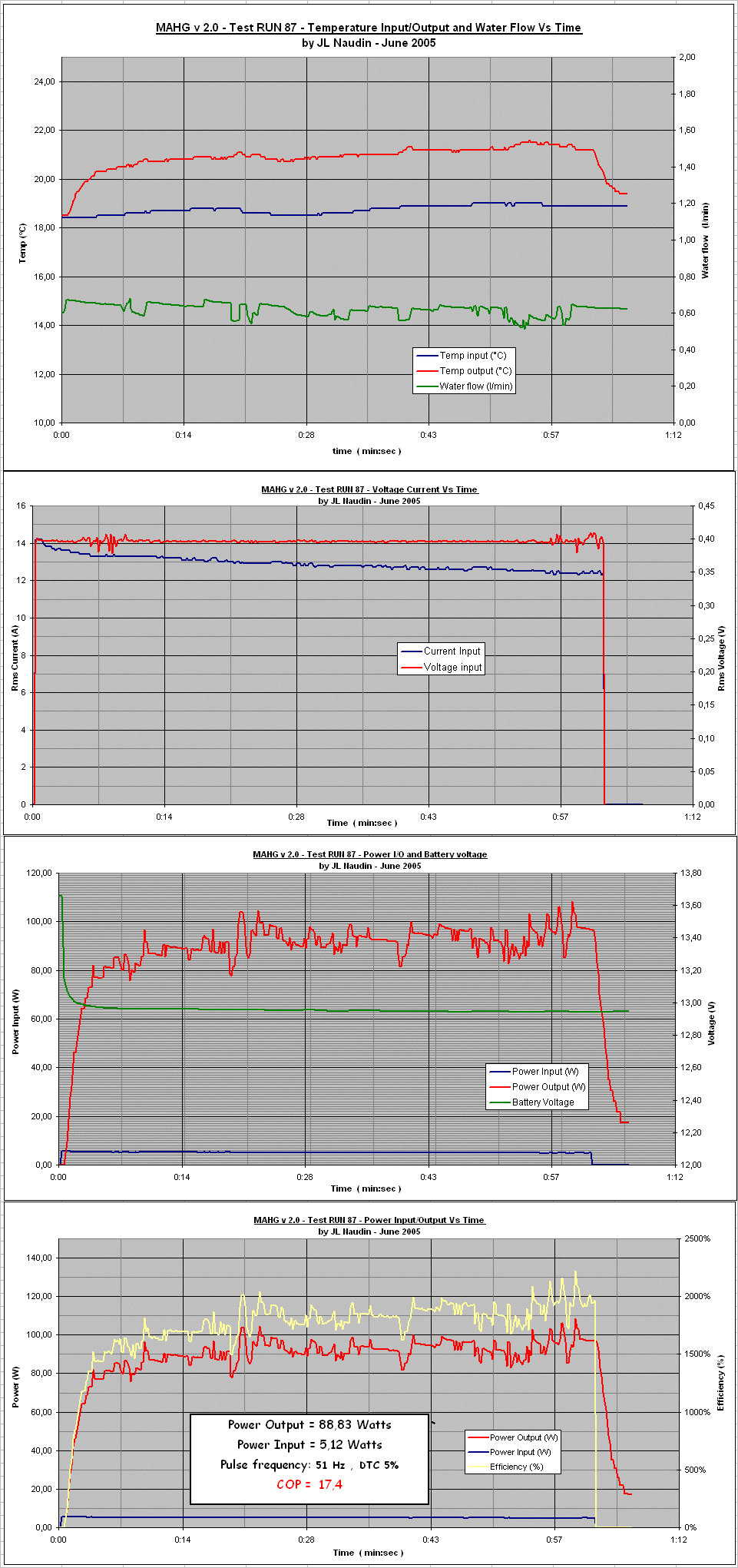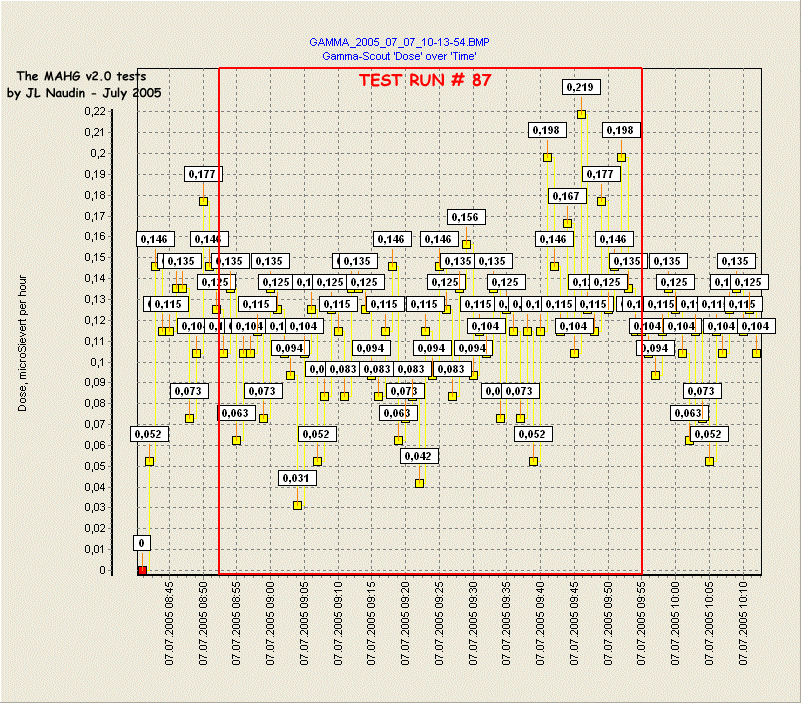 Comments : As you may notice in the diagram above, no anomalous radiations (alpha, beta, gamma and X-radiations) have been detected close to the main reaction chamber of MAHG during the one hour test run. This confirms that the MAHG process is clean and safe...
---

For more informations, please contact Jean-Louis Naudin at : jnaudin509@aol.com
---
To the MAHG project home page


visitors since July 8, 2005