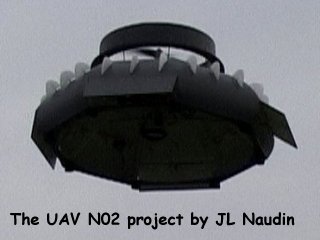 The UAV model N-02
A Coanda effect flying saucer
created on May 17, 2006 - JLN Labs - July 5, 2006
Toutes les informations et schémas sont publiés gratuitement ( opensource ) et sont destinés à un usage personnel et non commercial
All informations and diagrams are published freely (opensource) and are intended for a private use and a non commercial use.
---
The UAV model N-02 construction is now started... The UAV diameter is 1 meter and will be able to carry more payload.

May 11, 2006 : The main UAV structure is assembled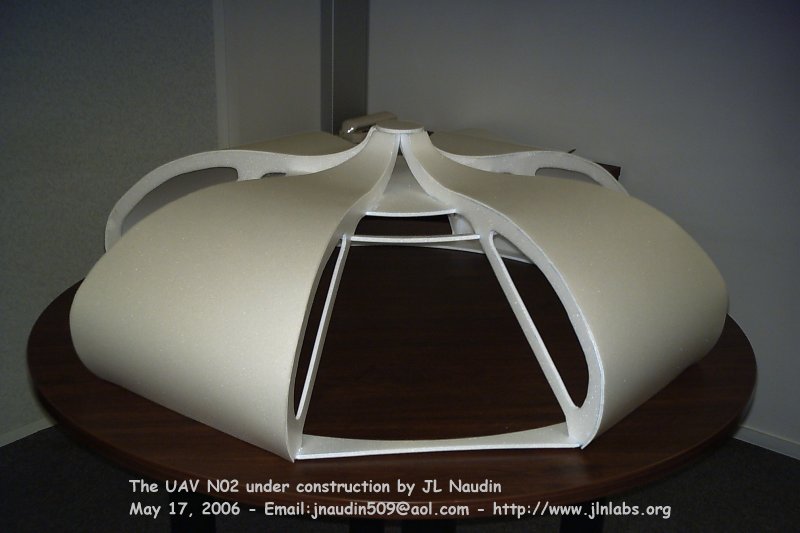 May 17, 2006 : The big Coanda effect petals are installed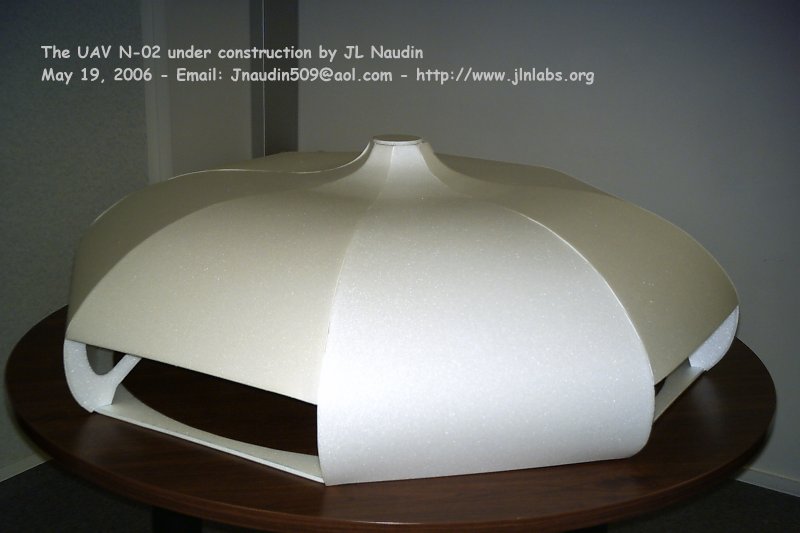 May 19, 2006 : The full Coanda shape is finished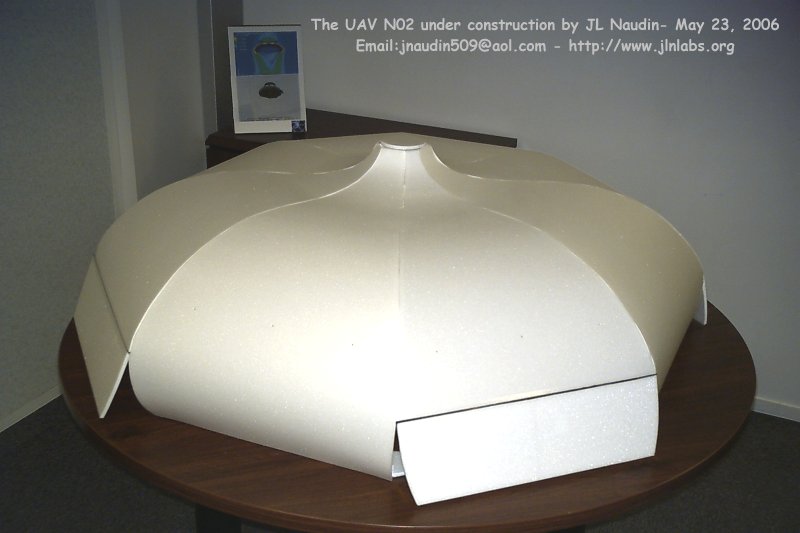 May 23, 2006 : The four flaps for the roll and pitch control axis of the UAV are installed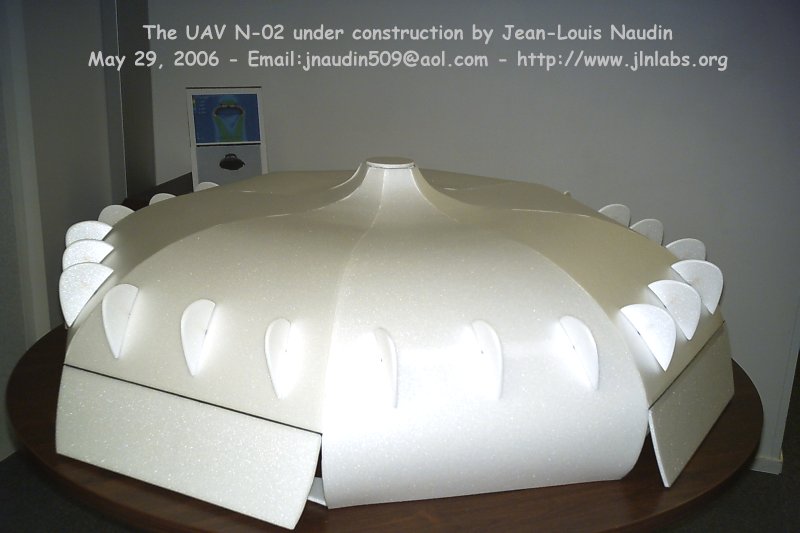 May 29, 2006 : The 24 small rudders for the anti-torque system and the control of the yaw axis are mounted.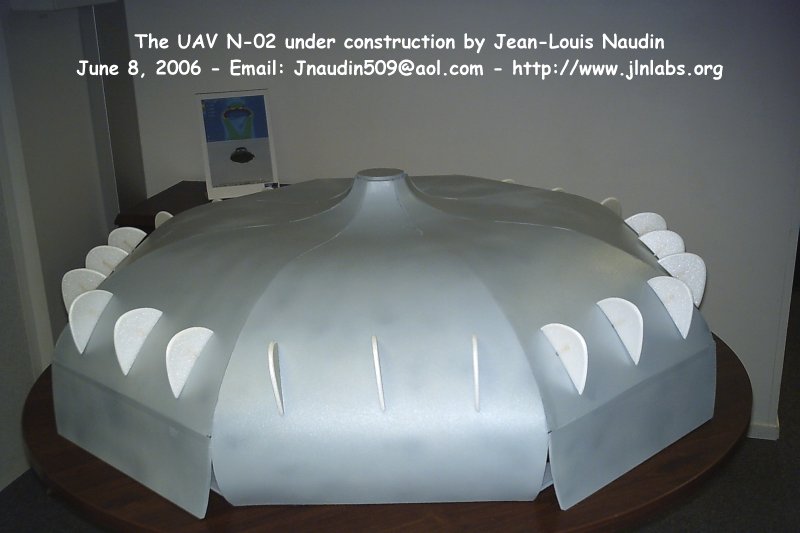 June 8, 2006 : All the control servos and the commands are installed and work.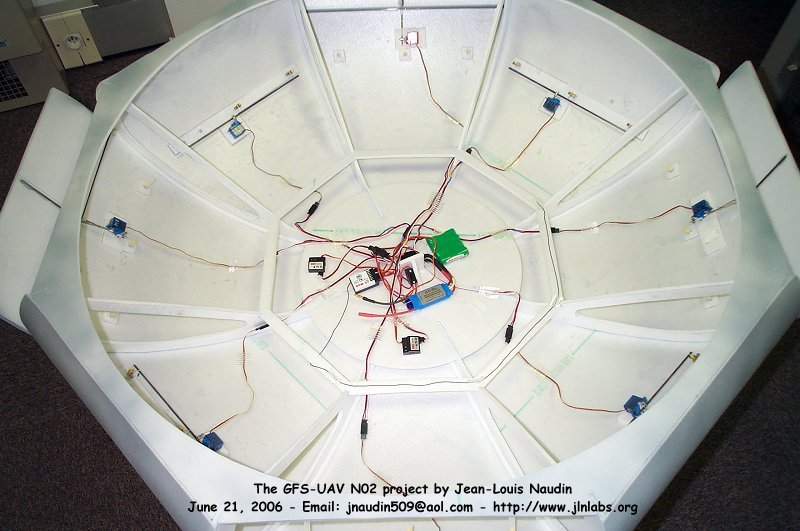 June 21, 2006 : The speed controler and the high efficiency and the high power brushless motor are installed.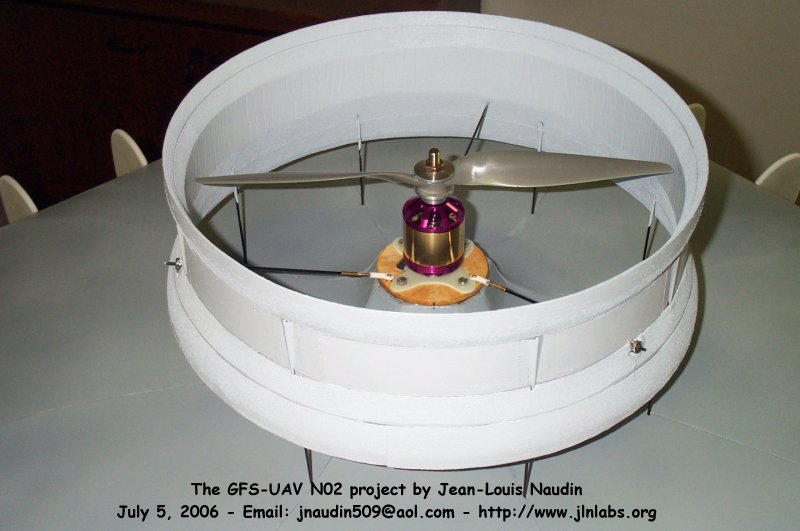 July 4, 2006 : The streamlined body has been designed and installed above the Coanda shape.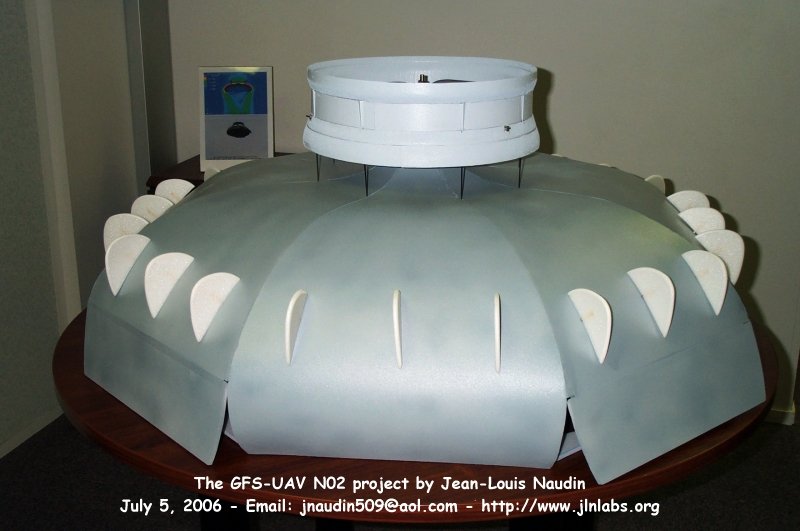 July 5, 2006 : The GFS-UAV N02 is now ready to do tests flights when the weather conditions will be fine.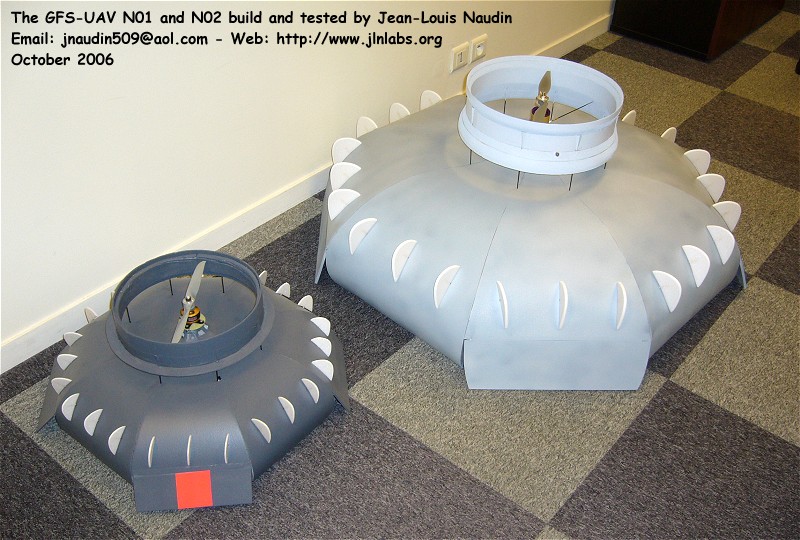 More to come soon, stay tuned...
---
For more informations, please contact Jean-Louis Naudin : JNaudin509@aol.com
---
return to the GFS-UAV home page