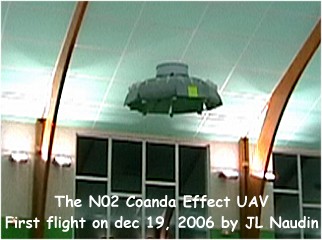 On Dec 19, 2006 :
The 1st flight of the BIG N02 Coanda saucer
created on Dec 20, 2006 - JLN Labs - updated on Dec 20, 2006
Toutes les informations et schémas sont publiés gratuitement ( opensource ) et sont destinés à un usage personnel et non commercial
All informations and diagrams are published freely (opensource) and are intended for a private use and a non commercial use.
---
On Dec 19, 2006 evening the BIG N02 Coanda effect saucer has done successfully its first flight. Wooww, this has been a great moment and the flight was really impressive. During this first serie of tests flights, I have done 6 flights with the model N02.
Now, I am sharing with you this great event through some photos and a clip video of this 1st tests flights.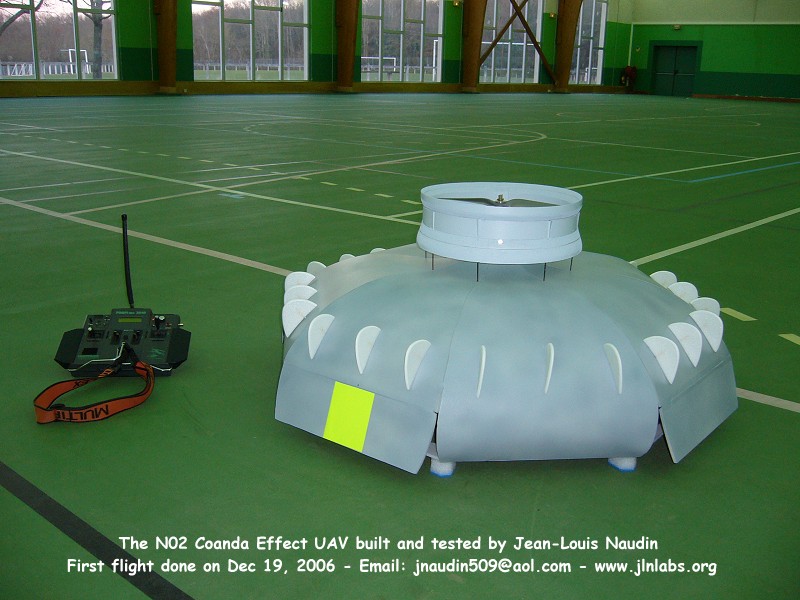 The UAV N-02, a true Coanda effect saucer, 1 m 20 diameter, is now ready for its 1st take off...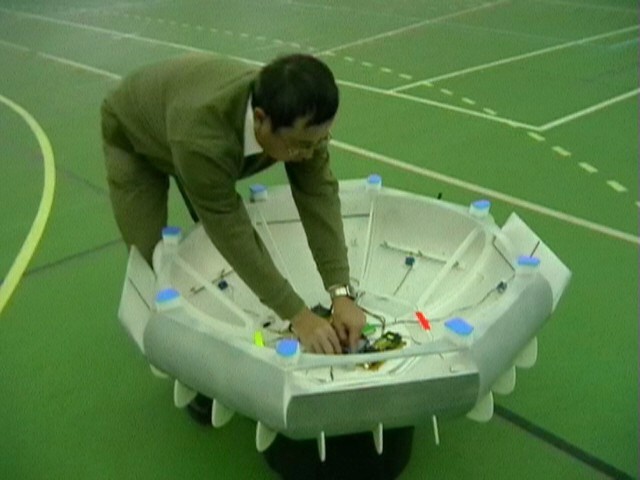 I am installing the High Power Lithium Polymer batteries inside the N02.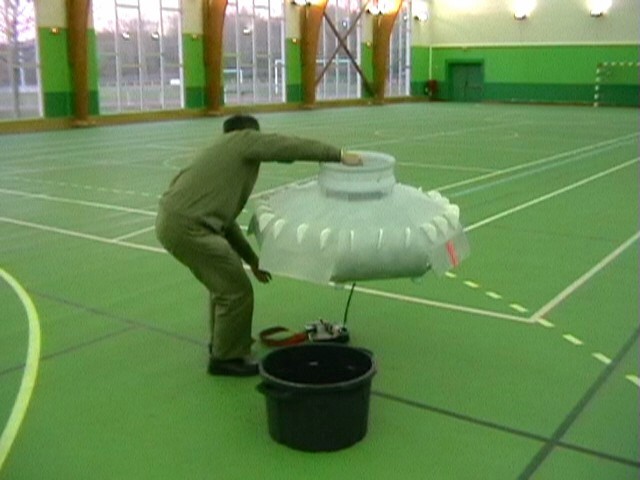 The LiPo batteries are installed, engine start button secured, main power ON, before Taxi Checklist is complete.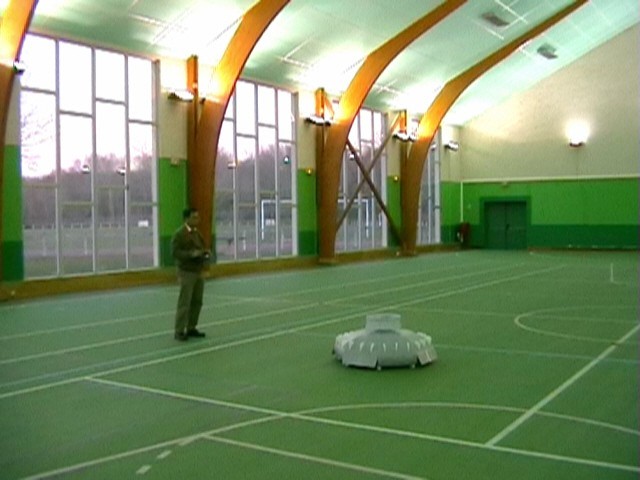 Flaps OK, Rudder OK, Engine start button unlocked : Before Takeoff Checklist is complete.
All set, here we GO...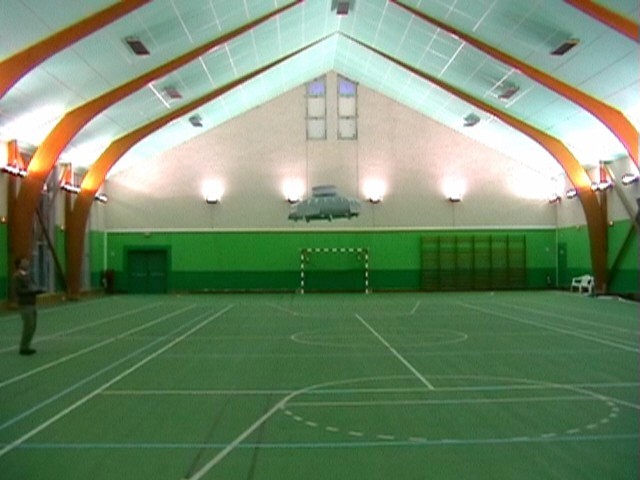 Full Power, Takeoff... Aircraft clean - The N02 climbs upwards without problem...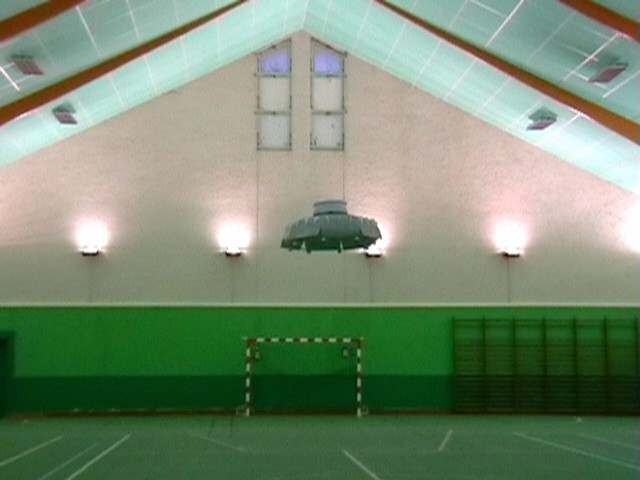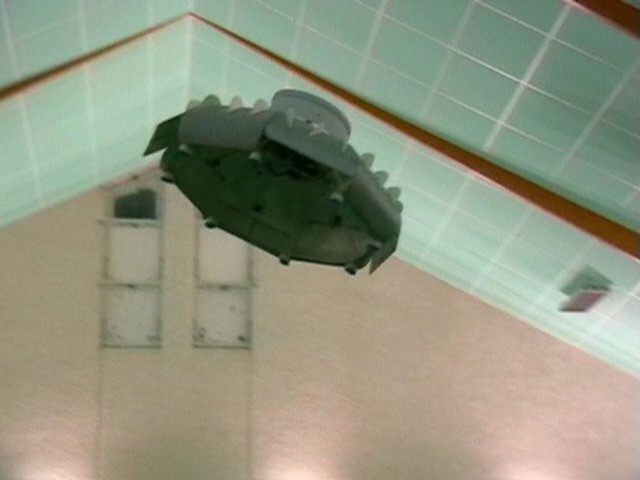 The N02 is BIG and massive, its flight is really impressive...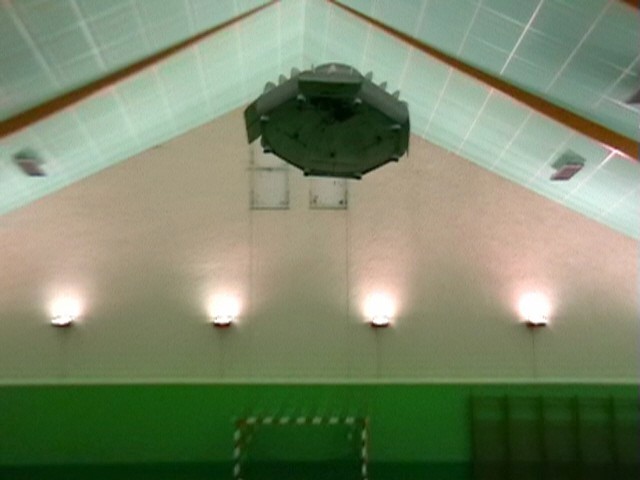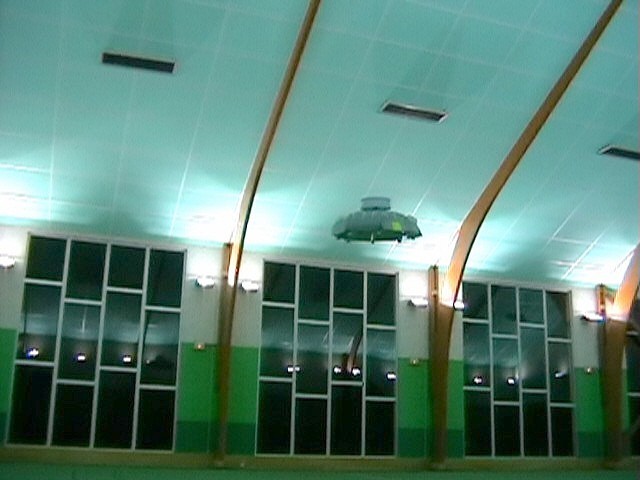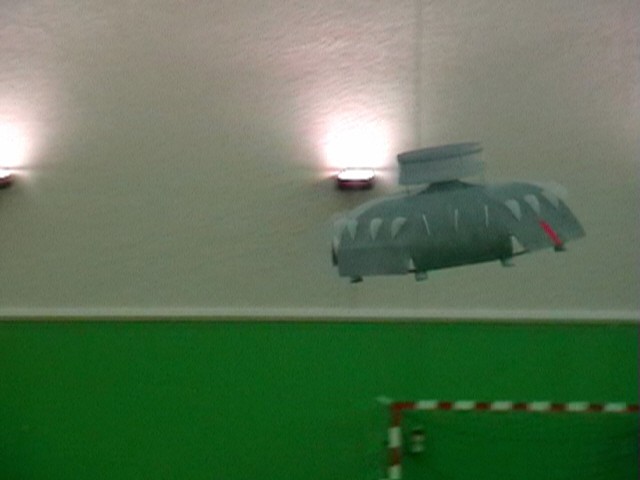 Return To Base (RTB) : while the power is decreased, the UAV N-02 descends smoothly...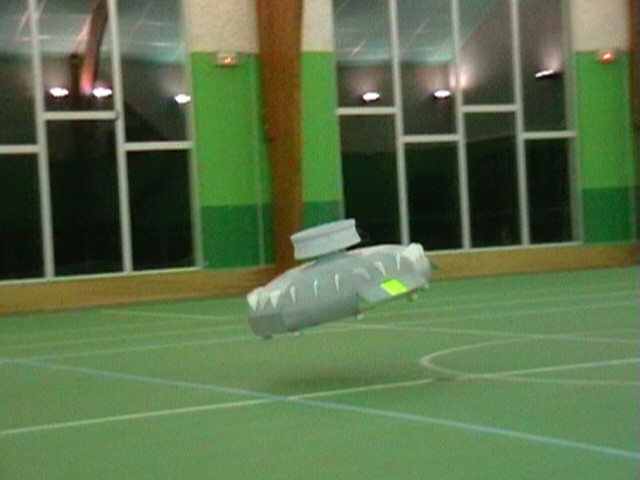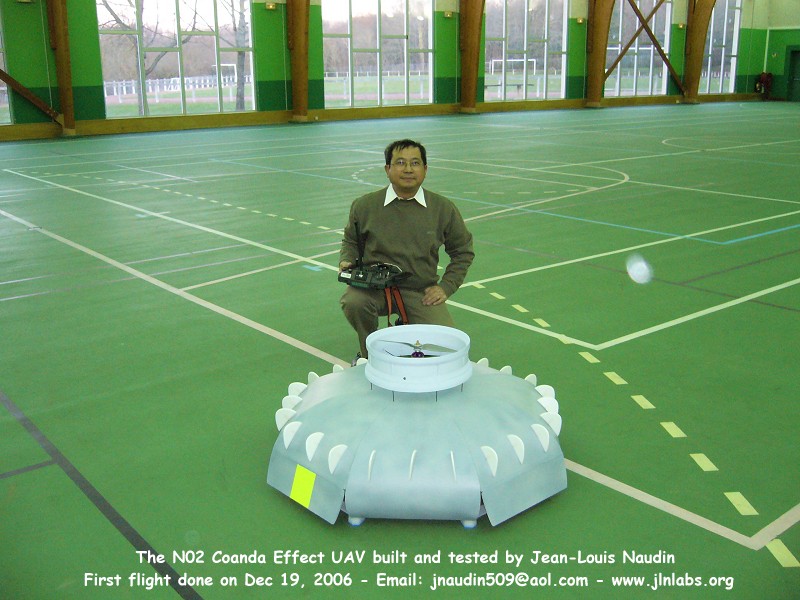 Woww... The 1st flight of the Coanda saucer N02 has been a great moment... You will find below a clip video of this event.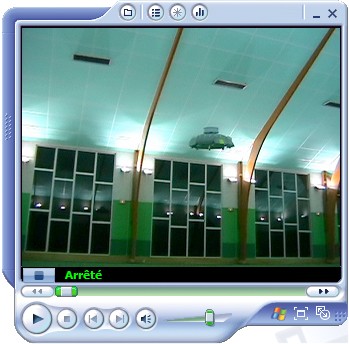 Click here to download the High Quality video for Windows (WMV) (11 Mb)
Click here to download the Medium Quality video for Windows (WMV) (4 Mb)
---
Click here to see the Coanda Saucer N02 contruction log book


Click here to see a demo flight with the Coanda saucer N01 done on Dec 12, 2006
---
For more informations, please contact Jean-Louis Naudin : JNaudin509@aol.com
Join the GFS-UAV group-list : http://groups.yahoo.com/group/gfsuav/
---
return to the GFS-UAV home page